Equity + Outreach
OUR CORE BELIEF IS THAT EVERYONE SHOULD HAVE ACCESSIBILITY TO THE ARTS REGARDLESS OF SOCIOECONOMIC BACKGROUND, AGE, TRAINING, OR PHYSICAL ABILITY.
We are passionately committed to making inspiring dance performance and education fully accessible to our community. We work in a multicultural setting, and our inclusive mentality is exemplified in Polaris programming, through our beginner to advanced classes, our many scholarships for low-income families, and our all-access classes for seniors and those with altered-abilities.
All Access Program
2016 - 2017 All Access Class | Fridays | 1:00pm - 2:00pm
16+/Adult | $5 drop-in | Sara Anderson
Polaris Dance Theatre's All Access Program is dedicated to the movement and artistic potential of each individual despite physical or mental challenges. Our All Access program opens doors to individuals in our community with altered-abilities and embraces the freedom to explore, express, and create without judgment or comparison. Students in wheelchairs are welcome to participate. Caregivers are welcome to attend class and watch or participate in whatever capacity feels appropriate. Artistic and performance opportunities are encouraged and are designed to meet each individuals goals and dreams.
Servicing clients and care providers from Lifesource Group, Medicare, Club Impact and Creative Goal Solutions.
TESTIMONIALS
"Our organization, Creative Goal Solutions, supports adults with intellectual and developmental disabilities to participate fully in their communities. Since 2014, some of the people we serve have participated in Polaris' All Access class. The class is an amazing opportunity for people to express themselves through dance. Many may struggle with verbal communication, yet can find a way to express themselves in Polaris' open and supportive environment. Others we support have found that they are able to strengthen their brain-body connection through music and dance. Still others find a strengthened sense of belonging and social connectedness through the class. Sara fully engages each participant, encouraging them to create and to lead. The result is an increased sense of self-efficacy, body awareness, and confidence. The program has been tremendously valuable to our clients!"
– Sasha Vidales, Director & Co-President OSPO Coalition
"Our group has been attending the all access dance class for over two years now.  It has been so wonderful to see our customers open up like never before through the creative dance movements and activities that Sara leads.  Our group always looks forward to Friday afternoons at Polaris, where the dancing gives them a powerful voice and avenue in which to express themselves.and be heard!  Beyond the dancing, the class has also encouraged our customers to meet and socialize with new friends each week. Thank you Sara and Polaris!"
– Pat Hayes, MSW Creative Goal Solutions
"The dance class is totally awesome! Lights and drama and color. I can see myself doing things into my own life. It helps me feel more comfortable being in front of the crowd. I can make many people shine. Big smiling faces on stage next to me. Really special, like a real live friendship. It feels like magic." -All Access Student, Michael
"As a new support provider for adults with developmental/intellectual disabilities, I was delighted to learn about Polaris' All Access program. Then watching Sara, the instructor, work with the class, I was doubly delighted. She takes the strengths and creativity of each participant to form a dance that the group has fun engaging in. Participants are encouraged to share their ideas and care is taken to integrate everyone involved. I have been participating too and find it to be the highlight of my week!" -Dena, Caretaker of All Access Student
Senior Dance
2016 - 2017 Senior Dance | Wednesdays | 1:30pm - 2:30pm
Adult/Senior | $10 drop-in | Sara Anderson
Perfect for the senior, but open to all adults. Enjoy a fun hour of full body movement taught by Co-Founder, Sara Anderson. Blending dance technique, balance training and core conditioning designed for the more mature body, this class is sure to fit your needs! Multiple movement level options will be advised.
RISE TO DANCE
Polaris' Rise to Dance program offers year-round programming focused on breaking down economic barriers and allowing low-income families to experience the power of the performing arts.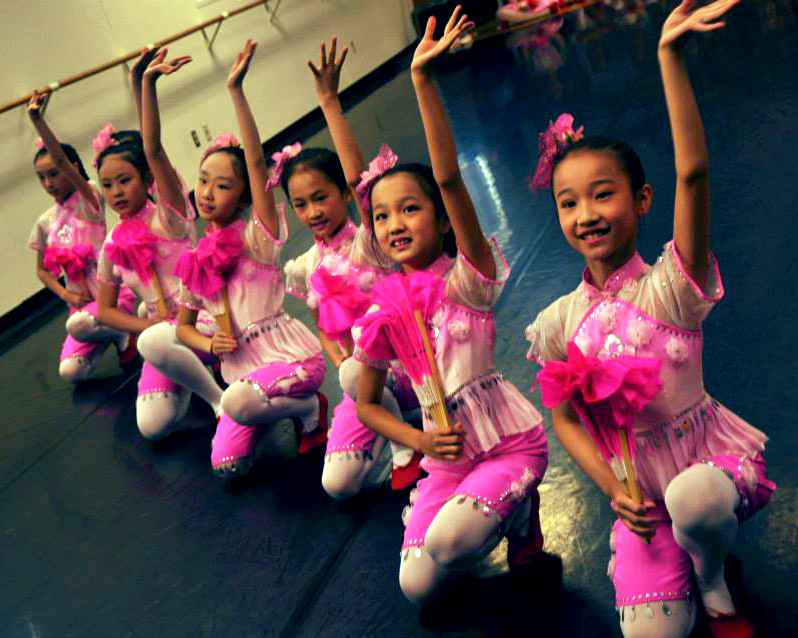 International Collaborations
For the past few years, The Shanghai Children's Palace has visited Portland for a few days of classes and performances with Polaris, including a presentation of their cultural dances for the public. Groups of girls, ages 10 – 12, join us for two morning classes each day, and spend the rest of the afternoon touring our beautiful city!
Artistic Director, Robert Guitron with the assistance of Program Director, Sara Anderson, teach our international students, focusing on all contemporary-based disciplines. The Children's Palace students have shared their culture with Polaris through dance learned at their Shanghai institute, including the use of beautiful vibrant costumes and props.
If you're interested in participating in our international program, contact Sara Anderson at sara@polarisdance.org.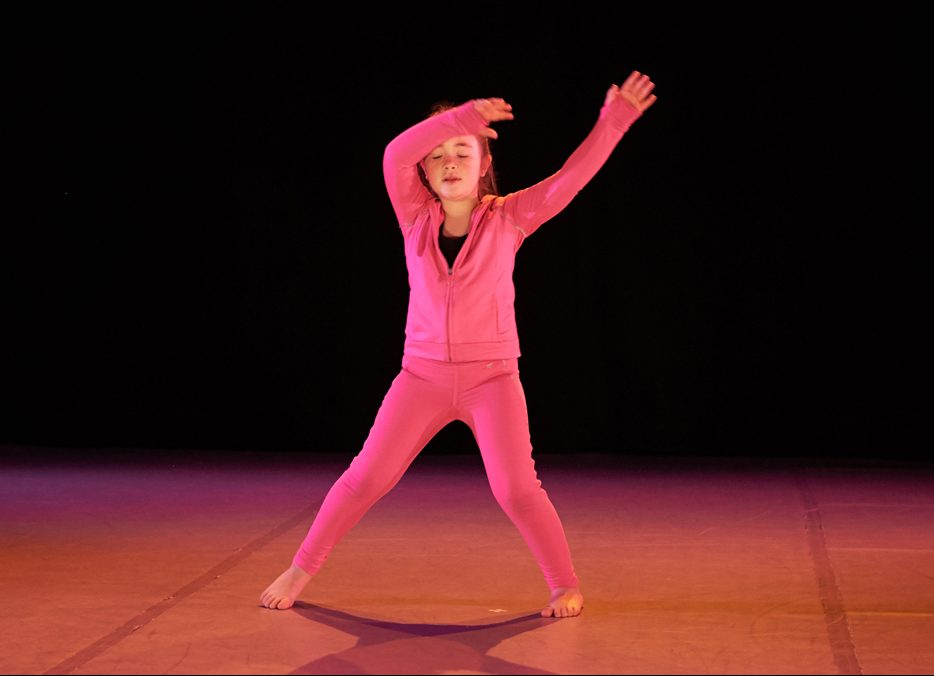 Free to Dance
The Polaris Contemporary Dance Center offers 1 – 2 full days of free dance classes per year. On these pre-selected days, all Polaris dance classes are open to the public at no cost. Sign up for our newsletter to stay posted, and check out our free classes and performances at the annual Galaxy Dance Festival in August!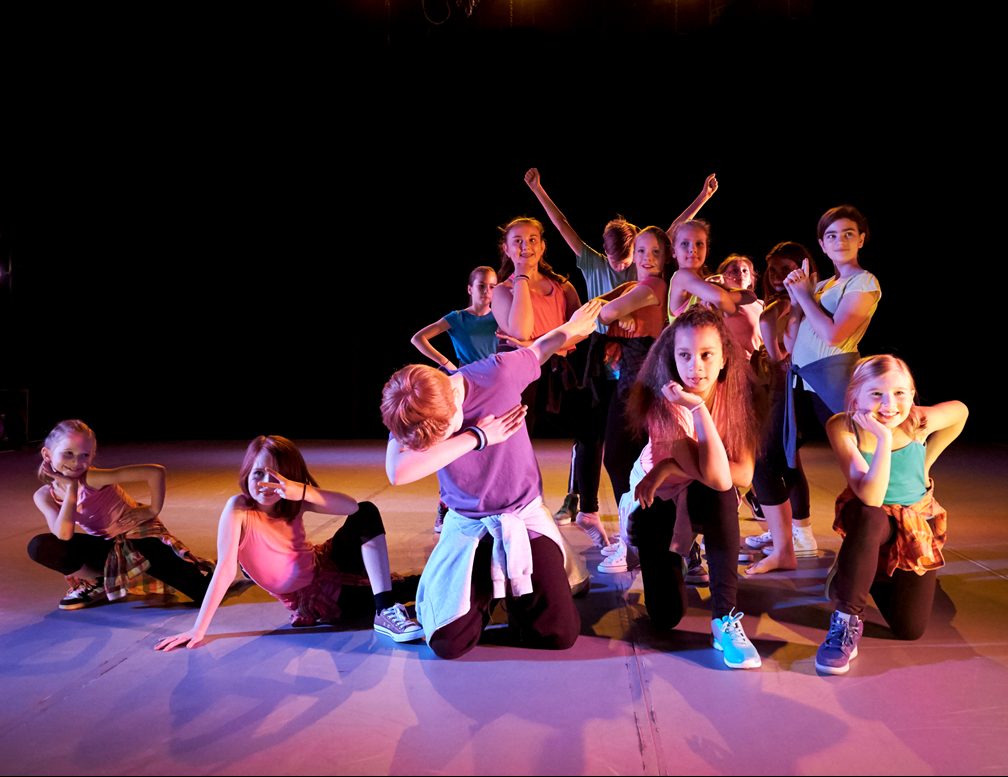 Scholarship Program
Through our scholarship program, participants who otherwise wouldn't have the means to partake in dance are given the opportunity to shine. These scholarships are offered to low-income, students who have shown great enthusiasm in and dedication to dance. Click here for more information.