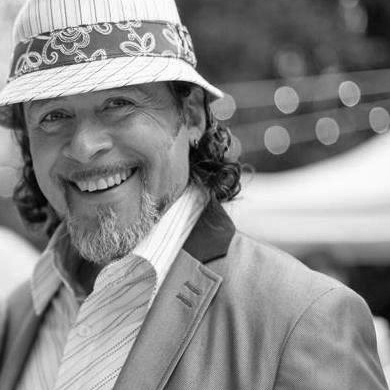 ROBERT GUITRON
Company Classes + Choreography Instructor
Robert Guitron has been at the helm of Polaris since its inception in 2002. He continues to map the organization's artistic and physical growth. Mr. Guitron's career in dance has taken him throughout the world performing and choreographing for many prestigious dance companies and performing arts organizations. Aside from his repertory work, his credits and accolades come from his involvement in many outreach programs, operatic performances, musicals, music videos, and collaborations with corporations, artists and charitable organizations. Mr. Guitron also nurtures the next generation of dancers through his signature teaching and guidance. His students have been accepted into both national and international dance companies and colleges, such as Alvin Ailey, Merce Cunningham Dance Company, KDNY, The Julliard School, and Batsheva Dance Company. Mr. Guitron is at his happiest both professionally and personally when he gets to share his life-long passion for dance, music and the arts.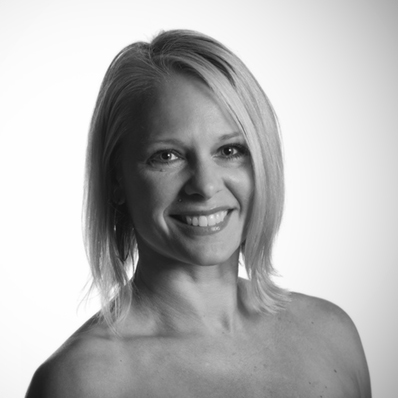 SARA ANDERSON
Senior Dance + Adult Contemporary Instructor
Sara Anderson is the co-founder and Director of Programs for Polaris. Originally from Minnesota, Sara received a BFA in Dance and Fine Art from Luther College in Decorah, IA. Trained in Ballet, Modern, Jazz as well as Musical Theatre and Hip Hop, her dance career spans more than 20 years and has led her to dance with companies such as Bodyvox, Portland Opera, Opera Pacific, Minnesota Opera, Utah Opera, American Dance Theatre, Portand Musical Theatre Company, Broadway Rose Theatre Company, St. Claire & Company, Lakewood Musical Theatre Company and Dance CO-Motion. Aside from stage performances, she has appeared in several fitness videos, print advertisements, television commercials and a 32-episode season of the Body Shoppe television series. Additionally, she owns and operates SAgraphics, teaches classes, and resides in Portland with her longtime partner Robert Guitron and their daughter, Xena.
M'LISS QUINNLY
Contemporary Instructor
M'Liss Quinnly is a founding member of Polaris Dance Theatre. She was born in Indianaplois, IN and began studying dance as a child, performing in many Nutcracker productions with Indianapolis Ballet Theatre. She graduated from a performing arts high school and then earned a major in Modern Dance at the University of Utah. M'Liss was then accepted as a full-time student at the prestigious Alvin Ailey School in New York City. That led to performances with Milton Meyers and Jolie Maffie. In addition to her passion and experience in dance, M'Liss is a world-class synchronized swimmer. She has competed in, as well as coached, synchronized swim teams in national, international and worlds competitions.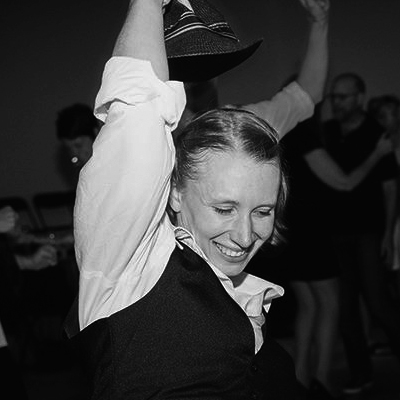 JENNY DUBAC
Ballet Instructor
Jennifer Dubac was with the Polaris Dance Company from 2009 – 2016. She is native of Massachusetts, where she studied dance at the New England Dance Conservatory and the Boston Ballet School. In the spring of 2004 Jenny completed a BFA in dance from the Juilliard School. She spent several years on faculty at the Milwaukee Ballet School and dancing with City Ballet Theatre. She currently teaches for Classical Ballet Academy, Stites Performing Arts Center, and Polaris Dance Theatre.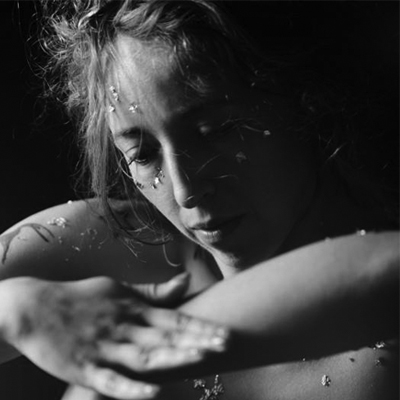 JOCELYN EDELSTEIN
Hip Hip Instructor
Jocelyn Edelstein is a dancer, filmmaker and writer from Portland, Oregon and founder of the Urban Body Project, a multi-media collective that explores the relationship between dance, culture and community. She received her BA in dance and cultural studies from Western Washington University and went on to study at The Hip Hop Dance Conservatory in New York. She has also studied with various teachers throughout Brazil including Rosangela Silvestre and with Donna Oefinger in Portland. She has taught hip-hop dance at Polaris Contemporary Dance Center since 2009 and her previous choreography has appeared in 'Tangled' and 'Hand Picked'. Jocelyn's upcoming documentary, Believe The Beat, follows a group of Brazilian hip-hop dancers and can be previewed at www.urbanbodyproject.com.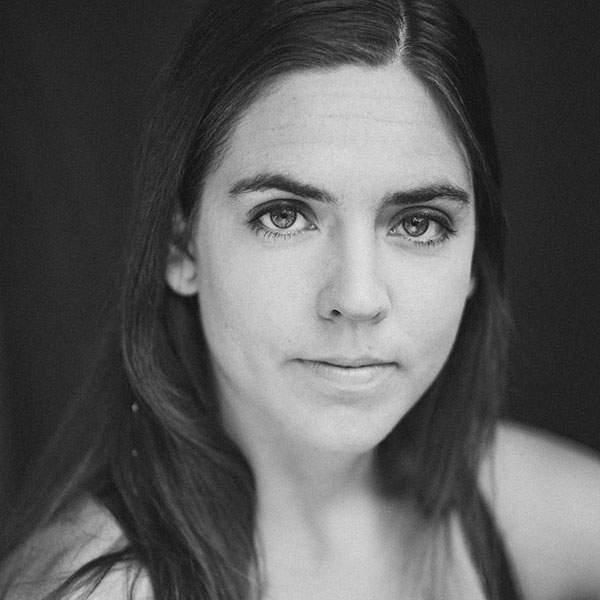 MAYA FELTEN
Ballet, Contemporary + Yoga Instructor
Maya Felten began dancing as a young child in her hometown of Northampton, MA. She received training in classical ballet at North East American School of Dance, Pioneer Valley Ballet, and East St. Ballet, and continued to study classical and contemporary dance at Goucher College in Baltimore, MD. After graduating in 2011, she joined BalletFleming, a Philadelphia-based contemporary ballet company. She moved to Seattle in 2013 and worked with a variety of artists including Stone Dance Collective in ChopShop Bodies of Work, 127th St. Dance Company, Velocity Dance Center, Ballet Bellevue, and Karin Stevens Dance. Maya moved to Portland in 2015 and is thrilled to be dancing with Polaris!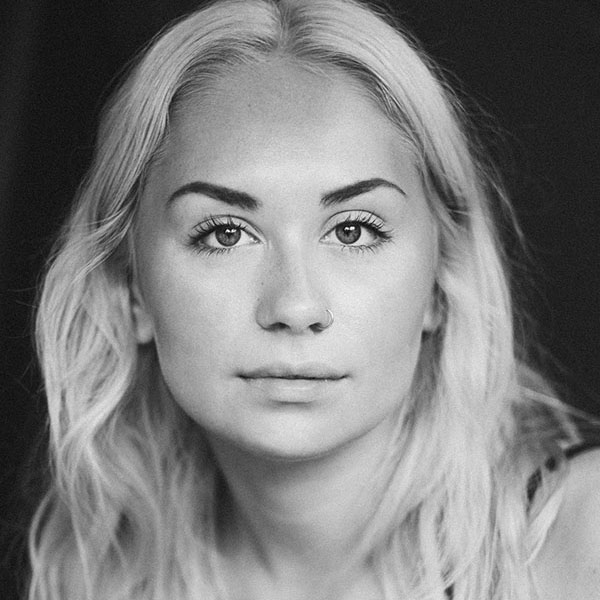 XENA GUITRON
Hip Hop Instructor
Born and raised in Portland, Oregon, and the daughter of Polaris Dance Theatre founders Robert Guitron and Sara Anderson, Xena Guitron began dancing at the age of four. Her training spans multidisciplines including Contemporary, Ballet, Tap, Aerial, Pointe, and Hip Hop. As a child, she began her love for dance at Buckman Elementary under the influence of Chisao Hata and Keith Goodman. As a founding "Polaris Baby", Xena's childhood included many cameos in Polaris Dance Theatre productions. In 2013 Xena became a part of the Jefferson Dance training program studying with Steve Gonzalez, Melissa St. Claire and Kristin Bacon. Xena was a founding member of Polaris Dance Theatre's Junior Company, training and performing under the direction of M'Liss Quinnly for five years. She enjoys working with young students and has been a Polaris camp instructor and teaching assistant since 2011. Xena is currently studying for her undergraduate degree in Psychology.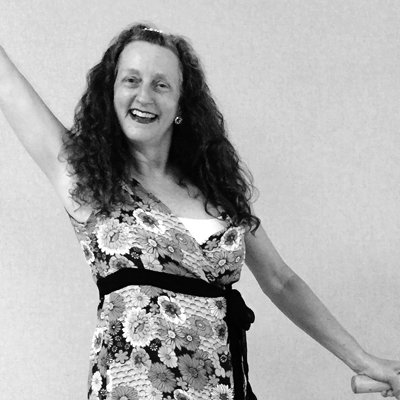 JENNIFER LILLIE
Tap Instructor
Jennifer Lillie began her serious study of dance at age 18 and hasn't stopped since! Having received her Bachelor of Arts degree in Dance at the University of California at Irvine, she subsequently studied with many teachers and choreographers in Los Angeles, Chicago, San Francisco, New York, and Japan. She has taken classes with master teachers Terry Brock, Acia Gray, John Kloss, Gene Medler, Linda Sohl-Ellison, Fred Strickler, and Sam Weber. More recently Jennifer attended the Tap Teacher Training Program under the auspices of the American Tap Dance Foundation in New York City. From her work with ATDF, Jennifer received a certificate of completion for the Level 1 training. She heads back to NYC for the Level 2 training in July 2016. Jennifer loves to teach tap and bring the groove to those who can't do without it!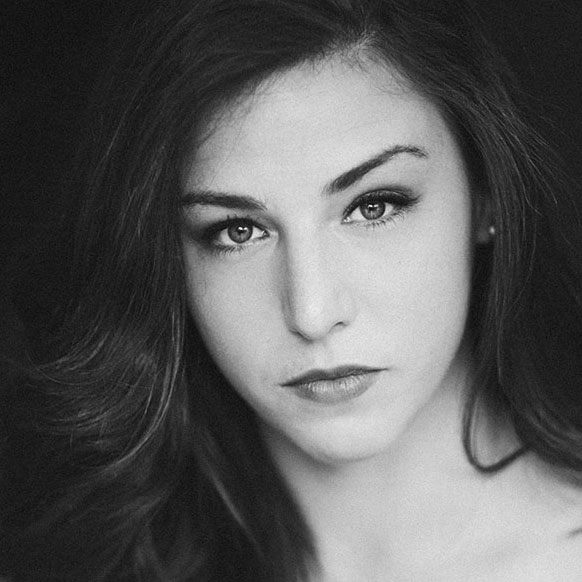 BLAIR D'AMICO
Ballet Instructor
After attending the Cecchetti International Summer School in Holland, Michigan, Blair D'Amico was invited to train at KS Dance Ltd., a professional vocational school in Greater Manchester, England. She toured and performed with the school's company every year, working up through the ranks from corps to principal dancer. She was awarded the Best All Round Dancer Award at the Annual Choreography and Prize-Giving Ceremony, and received dancing and teaching qualifications in Cecchetti ballet and Spanish dance. She graduated from KS Dance Ltd with a Trinity College National Diploma in Professional Dance. Blair has danced roles such as Dew Drop in The Nutcracker, Myrta in Giselle as well as Gamzatti Variation at Discover Ballet! with the Baltimore Ballet, and later joined BalletFleming in Philadelphia as an apprentice and then company member. She's been a part of the Polaris Dance Company since January 2016.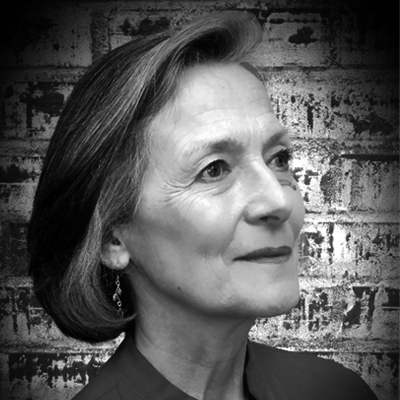 THOREY MOUNTAIN
Tap Instructor
Thorey Mountain holds a BA Honors in Theatre Dance (Dance Education) from University of the Arts London and an MPhil in Educational Studies from the University of Birmingham in the UK. She is a Royal Academy of Dance certified teacher. Thorey spent sixteen years as Director of Jazz Dance at two of the foremost vocational classical ballet schools in the UK: Elmhurst School for Dance in Association with Birmingham Royal Ballet and The Dance School of Scotland. She was also a specialist tutor of classic jazz dance at London Studio Centre, one of the leading performing arts colleges in the country. Thorey was a tap coach for the West End production of Billy Elliot and, as a freelance choreographer, has worked in England and Scotland, in Sweden and the USA.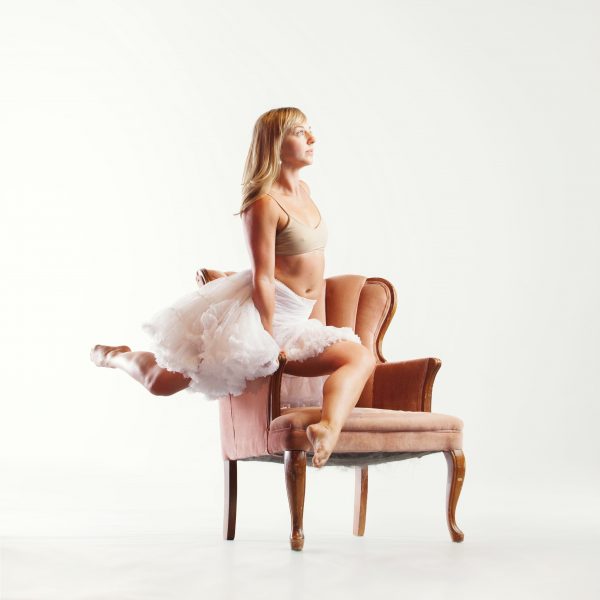 JESSICA ZOLLER
Aerial + Hip Hop Instructor
Jessica Zoller received her MFA in dance while she was a Graduate Teaching Fellow in 2015 from the University of Oregon. She earned her BFA in dance performance and choreography from Western Washington University in 2007. Jessica's choreography and performance was recognized at the 2007 American College Dance Festival Gala Concert in Montana with, Tall Tales and Short Stories. Jessica also represented the University of Oregon at the Kennedy Center for the National College Dance Festival 2014. Professionally she has performed with Pam Kuntz, Bellingham Repertory Dance Company, Portland Opera, Lane Hunter Dance, Lauren Edson, Wanderlust Circus, Pelu Theatre, Shannon Mockli and AWOL Dance Collective. Most recently, Jessica choreographed for Sojourn Theatre's How to End Poverty in 90 Minutes at the Portland Playhouse and for Seattle, WA's Relay Dance Collective. Jessica is excited to be working with Polaris Dance Theatre as a performer as well as an instructor.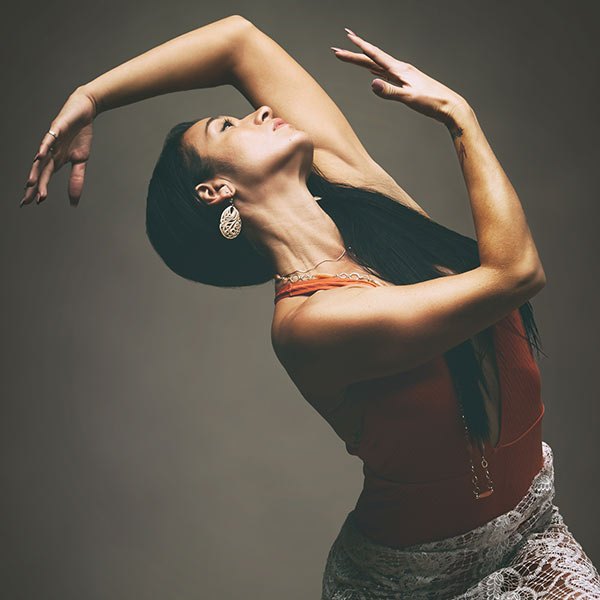 HALEY BLAISE
Ballet + Pointe Instructor
Mrs. Blaise began studying ballet in Portland, Oregon at Oregon Ballet Theater. She also studied on full scholarship at Pacific Northwest Ballet for three years and Northwest Academy, where she received training from influential teachers Nancy Davis, Carol Schults, Elizabeth Guerin and Robert Guitron. At The Portland Ballet, under the direction of Nancy Davis, she also trained on full scholarship. During her training she had many works created on her by very notable people. Mrs. Blaise began her teaching in Fort Lauderdale, Florida. From there she relocated to Pensacola, FL to teach at Ballet Pensacola in the academy and performed as a Soloist in the resident professional company. Mrs. Blaise was invited to Virginia School of the Arts intensive programs as a guest instructor and was later hired as Ballet Mistress. As a member of the VSA faculty, she contributed to restructuring the ballet program and staging ballets. Haley has since relocated back to Portland where she is thrilled to be part of the Polaris faculty.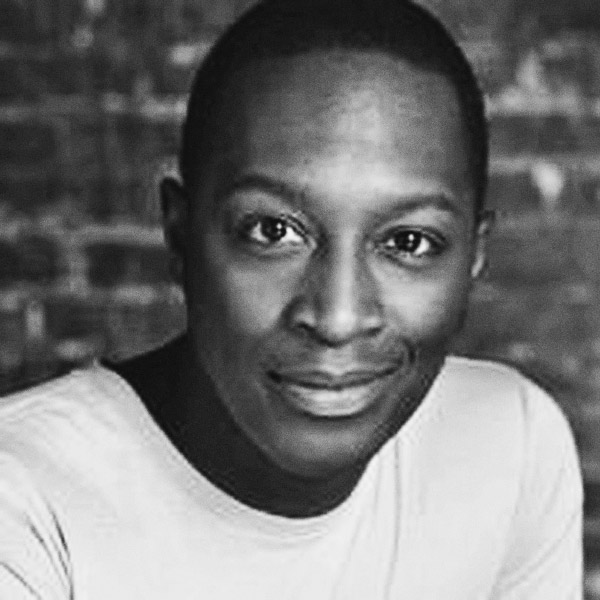 RANDY ANDRE' DAVIS
Tap Instructor
RANDY ANDRE' DAVIS was raised in Germany and Portland, OR; which is where he started his dancing 'career' with the Jefferson Dancers. Randy has been seen in numerous Broadway shows and National tours. His Broadway debut was in the colorful Broadway revival of Guys & Dolls with Peter Gallagher, Faith Prince, and Nathan Lane. He followed this up with CATS and Cathy Rigby's Peter Pan (A&E), before making theatre history by performing in Harlem Song at the famed Apollo Theatre. Randy returned to Broadway in All Shook Up as Dance Captain/Swing.
Randy has performed twice at the White House. First, as a tap soloist at the request of the White House after having seen his performance in Hot Mikado and second he and the cast of Harlem Song were invited to visit and perform as part of Black History Month celebrations.
In addition to his skills as a dancer, singer and actor, Randy is known both nationally and international for his choreography work. He was the Children's Director/Stager for the National tour of Whistle Down the Wind and choreographed the Japanese Musical Revue for one of Tokyo's theaters. Across the country, Randy's choreography has been in demand by numerous upscale dance studios.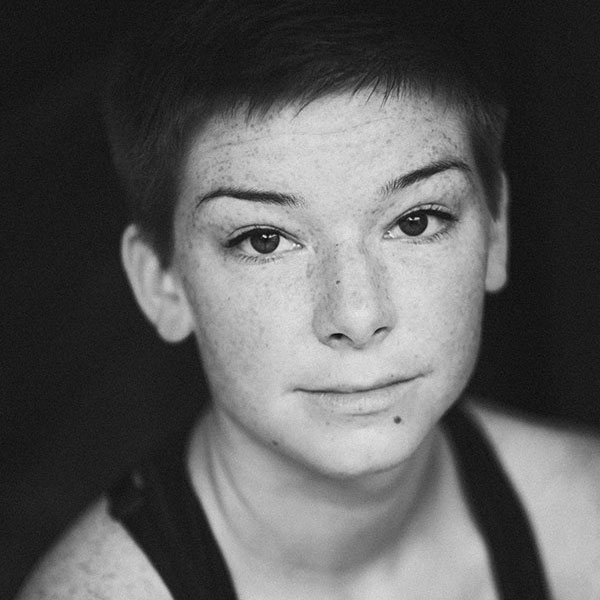 KATIE GUNDERSON
Multidisciplinary Dance Instructor
Katie Gunderson is an artist, educator, and advocate originally from Granbury, Texas. She began dancing in high school through traditional Texas drill team. In 2016, Katie earned her Bachelor of Fine Arts in Dance + UTeach Dance from The University of Texas at Austin. Post-grad, Katie performed in Austin as an independent dancer with Jennifer Sherburn, Andrea Beckham Collaborative Dance, Blue Lapis Light, and BLiPSWiTCH. She was also a founding company member of Shen Jun Movement Effect under the direction of Sunny Shen. Katie has presented collaborative works with friends in Austin through The Electric Church. Most recently, she was an invited performing artist at Verse presented by RAW Artists Austin. Katie is a Texas Educators Association certified dance educator and a member of the National Dance Educators Organization. She has enjoyed teaching many ages and experience levels from toddler creative movement to academy dance classes at Westwood High School.
Katie is overjoyed to be dancing and teaching at Polaris and looking forward to the coming season.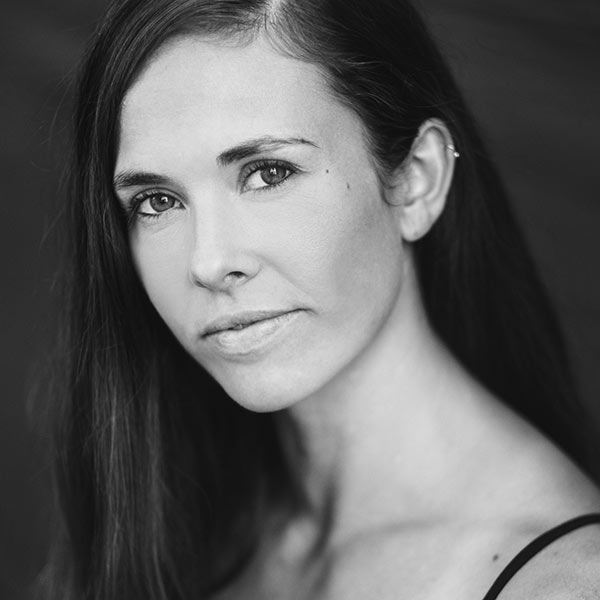 Faith Morrison
Contemporary Instructor
Faith Morrison was born in the tundra of Alaska and raised in the Rocky Mountains of Montana. She completed her MFA in Dance at the University of Oregon in 2015, and received her BA in Dance and Mathematics from the University of Montana in 2010. After completing her undergraduate degrees, Faith performed as a company member with Headwaters Dance Company in Montana, and toured as a company member with Rocky Mountain Ballet Theatre in China at the 2010 World Expo. In addition to company performance, Faith has also had the opportunity to dance in work by Bebe Miller, Mark Haim, Shannon Mockli, Brad Garner, Nicole Bradley-Browning, Rachel Winchester, and Katie Scherman. Faith received Graduate Teaching Fellowships from 2012-2015 in the Dance Department at the University of Oregon where she taught Modern, Ballet, Jazz, and Contact Improvisation. In 2016, she received her RYT-200hr Yoga Teaching Certification from Yandara Yoga in Baja, Mexico. Last year Faith joined Polaris Dance Theatre as a company member, and she is thrilled to continue performing and teaching with Polaris this season!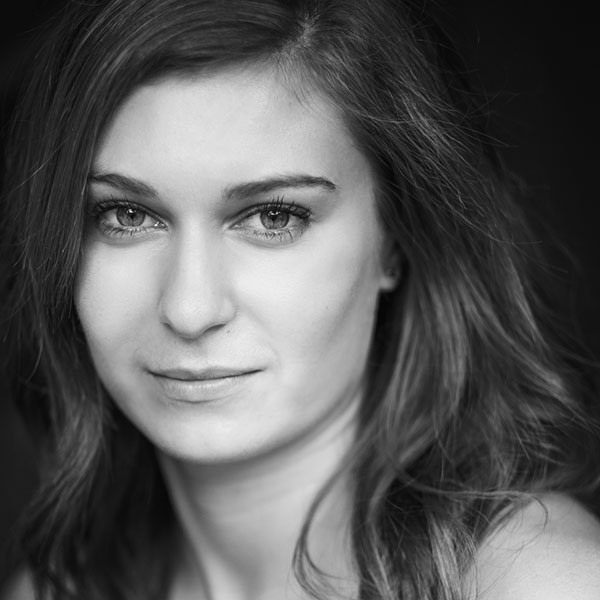 LUCY DILLON
Multidisciplinary Dance Instructor
Lucy Dillon is a lifelong dancer and recently graduated from UC Irvine with a B.F.A. in Dance Performance. While at UCI, Lucy performed in work by UCI Faculty, graduate students, and fellow undergraduates. She also completed three years of research in dance teaching and choreography sponsored by the Undergraduate Research Opportunities Program. Upon graduation, Lucy was the recipient of the Chancellor's Award of Distinction for her commitment to research, leadership, and service while an undergraduate. Lucy recently moved to Portland to dance with Polaris Dance Theatre. While Lucy is a passionate performer, she has also always had a natural love of teaching. She has taught multiple dance styles to students ages 3-18, including jazz, ballet, hip-hop, and contemporary. Lucy empowers each of her dance students to be creative individuals, and is thrilled to teach for Polaris!